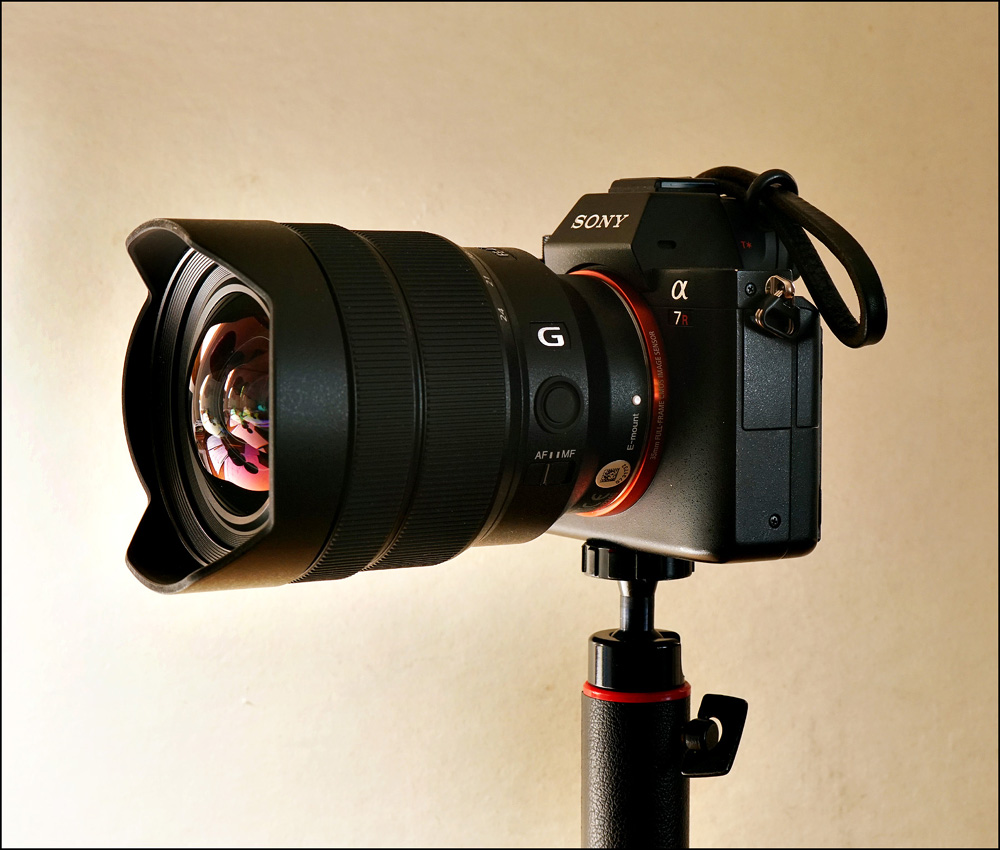 • The hood is permanently attached. Probably as a protection for the bulbous lens.

• AF/MF switch and Focus Hold Button on the left side.

• The focusing ring is nicely damped. Note that it is slightly larger in circumference
than the zoom ring, making it easy to move back and forth between the two rings
with my left hand under the lens barrel.

• No filter threads.